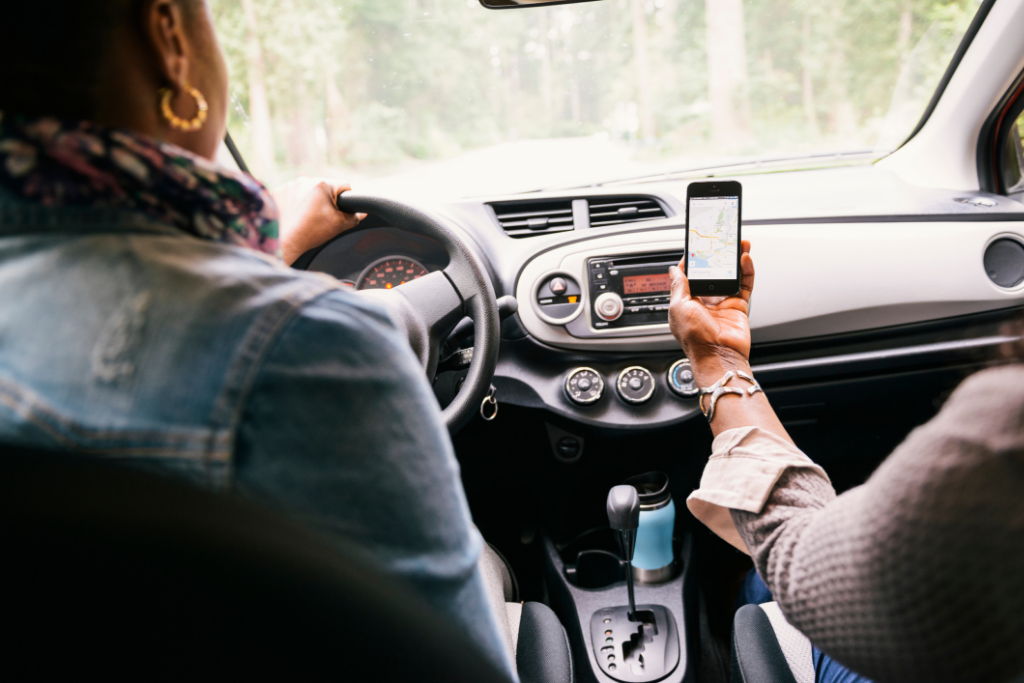 You're driving along, your partner's in the passenger seat playing navigator. You drive smoothly past an exit only to have said partner exclaim, "Hey! Where are you going! You missed our exit!"
Your reply: "Well you're in charge of directions! Give me a little heads up the next time."
Give a little heads up. That's the phrase that comes to mind with the federal regulators' "outbreak period" guidance, the rules the feds put in place late last spring that suspended – beginning as early as March 1, 2020 – COBRA election and payment deadlines, HIPAA special enrollment deadlines, and claim submission and appeal deadlines. The suspension was to apply until 60 days after rescission of the COVID-19 presidential national emergency declaration.
Lockton comment: That presidential emergency declaration is different than the Department of Health and Human Services'(HHS) national health emergency declaration. The presidential national emergency was issued in March 2020, effective March 1 of that year, under the National Emergencies Act, and is good for up to a year at a time, although the president may renew the declaration.
The HHS declaration was issued under the authority of the Public Health Service Act, was first issued effective Jan. 27, 2020, is good for 90 days at a time, was most recently extended from Jan. 21, 2021, to April 21, 2021, and is relevant with respect to the requirement that group health plans cover COVID-19 testing without cost sharing. That coverage mandate lasts for the duration of the HHS national health emergency.
Well, here we are, almost a year out, and the president hasn't rescinded the national emergency. But under ERISA the feds only had the authority to suspend these deadlines for a year. That year draws to a close on Feb. 28.
So, what happens on March 1 with respect to all those folks who, since then, haven't yet elected COBRA, paid their COBRA premium, submitted claims, applied for HIPAA special enrollment, or filed an appeal on a denied claim?
Plainly speaking, we don't know. The feds have given us no heads up. And we're two weeks away from that one-year anniversary.
Lockton comment: C'mon, man!
It's no small deal because the suspension of these deadlines, particularly for COBRA elections and premium payments, not to mention claim submission deadlines (the deadlines for flexible spending account claim submissions, especially) has been administratively challenging. Many COBRA administration vendors, for example, lacked the software flexibility to simply pend COBRA coverage during an extended period for which no premiums were paid. Similarly, many medical claims administrators found it difficult to pend claims while awaiting back-payment of COBRA premiums, sometimes due to software shortcomings, sometimes due to contractual requirements under network agreements, sometimes due to state "prompt payment" laws.
In short, the suspension has been a pain for group welfare benefit plan sponsors. And now that it is apparently coming to an end there's no clear direction on how the curtain comes down, or if it is going to come down at all. The options appear to include:
The feds announce a new suspension for up to another year. It's not clear if they have the authority under ERISA to do so.
The feds drop the curtain on Feb. 28, 2021, and all the overdue COBRA elections, HIPAA special enrollment elections, COBRA premium payments and claims and appeals submissions come due on March 1. This seems unlikely, if for no other reason the lack of notice to affected plan participants. The better answer appears to be that the suspension window ends on Feb. 28, and the participant's or beneficiary's election, payment or claim/appeal filing period begins to run again on March 1. That's a bit tricky because if that period had begun running shortly before March 1, 2020, the plan now needs to calculate how much of that period is left, beginning March 1, 2021.
The feds drop the curtain on Feb. 28, but at that point start the running of the 60-day clock referenced in the outbreak period guidance (the same 60-day clock that would have begun running had the president rescinded the national emergency). This seems unlikely because there's no authority for it, and it contravenes the original outbreak period guidance.
The feds decide that the up to one-year suspension applies on an individual-by-individual basis. For example, Ed's COBRA election was due Aug. 31, 2020 … the suspension applies to Ed until Aug. 31, 2021, or (if earlier) the date that is 60 days after the president rescinds the national emergency. Rory's HIPAA special enrollment application was due on June 17, 2020 … the suspension applies to Rory until June 17, 2021, unless the president earlier rescinds the national emergency.
Lockton comment: Plan sponsors pray that this is not the approach adopted by the feds, but Lockton's Government Relations division tells us it's an approach the feds are seriously considering.
Let good faith be your guide
In the absence of federal guidance describing what plan sponsors are supposed to do on March 1, we think a reasonable, good faith interpretation of the original outbreak period guidance is that all suspensions end effective March 1, 2021. A best practice, from a plan fiduciary standpoint, would be to provide some form of notice to affected individuals and specify an amount of time for individuals to take action.
For example, send a notice to COBRA qualified beneficiaries whose COBRA election deadline would have been on or after March 1, 2020, a deadline that would have already come and gone but for the outbreak period guidance, letting them know the suspension is coming to an end and giving them a reasonable time to submit their COBRA or HIPAA special enrollment election forms, back COBRA premium payments, and/or their claim forms and appeals. The notice should mention the possibility that the employer's notice might be superseded by additional federal guidance.
Moral of this story: Feds, you're the navigator on this journey! Tell us where, when and how this trip ends.