A federal appeals court has ruled that the federal prohibition on employment discrimination based on an employee's sex extends to discrimination based on sexual orientation. The ruling has implications beyond hiring, firing and compensation. It will also affect how group health sponsors shape their plans' eligibility rules. Of particular interest are eligibility rules for domestic partners, specifically, rules that provide coverage for same-sex, but not opposite-sex, domestic partners.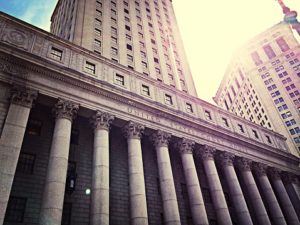 While this case applies only to federal courts in Illinois, Minnesota and Wisconsin, federal courts in other states may rely on this decision's reasoning when issuing their own rulings.
Background
Title VII of the federal Civil Rights Act prohibits all but the smallest employers from discriminating against employees on the basis of sex, among other things.
An individual's gender is thus considered a "protected classification" under Title VII. Over the years, plaintiffs have urged a more expansive interpretation of the rule, so that discrimination on the basis of sexual orientation would also be considered impermissible.
Although federal courts have ruled that discrimination based on gender stereotyping is prohibited by Title VII, they were slower to agree that discrimination based on sexual orientation is prohibited. Thus, employers that chose to provide health insurance coverage under an ERISA plan to employees and opposite-sex spouses, but not same-sex spouses, did not necessarily risk legal repercussions under federal law.
Lockton comment: Some states, and even municipalities, have for years barred employment discrimination on the basis of sexual orientation. ERISA's preemption of state and local law, however, meant that these state and local employment discrimination laws could not prevent an employer from discriminating, even on the basis of sexual orientation, in the administration of its ERISA plans. Only federal law could prohibit that.
However, two years ago the Equal Employment Opportunity Commission (EEOC), which issues regulations under Title VII and enforces employees' rights under the statute, concluded that Title VII's prohibition on sex discrimination also prohibits discrimination on the basis of sexual orientation:
"[W]e conclude that sexual orientation is inherently a…sex-based consideration, and an allegation of discrimination based on sexual orientation is necessarily an allegation of sex discrimination under Title VII. Discrimination on the basis of sexual orientation is premised on sex-biased preferences, assumptions, expectations, stereotypes, or norms…sexual orientation as a concept cannot be defined or understood without reference to sex."
The recent court ruling now puts a federal appeals court in line with the EEOC's interpretation, and changes the rules of the game for employers with respect to terms and conditions of employment, including eligibility for group health insurance coverage.
Sexual Orientation, Health Plans and the Supreme Court's Same-Sex Marriage Rulings
The Supreme Court has strengthened gay and lesbian rights over the last four years, holding first that references to "spouse" in federal law must also mean a same-sex spouse, and two years later ruling that states cannot prevent same-sex couples from marrying.
But those decisions didn't apply to private parties. Private employers remained free to limit health insurance coverage to only opposite-sex spouses of employees, unless their group insurance contracts required otherwise or some applicable law effectively mandated the coverage (such as a state or local law requiring the employer to offer the coverage as a condition of doing business with the state or local government).
Yet in the wake of the Supreme Court's same-sex marriage ruling, we cautioned employers who treated same-sex spouses as ineligible for health insurance (where opposite-sex spouses were eligible) to consider the potential for Title VII-based action from the EEOC or affected employees. That recommendation now takes on additional force in light of the court decision embracing the EEOC's position, particularly for employers with employees in Illinois, Minnesota and Wisconsin.
Does the ruling suggest employers must now extend health insurance coverage to domestic partners? We do not believe so. But offering domestic partner coverage to only same-sex partners, or to only opposite-sex partners, would seem to be problematic.
Lockton comment: Let us linger for a few moments on that last thought. The first employers to offer domestic partner coverage (in addition to spousal coverage) typically offered it just to same-sex partners, under the theory that opposite-sex partners could choose to marry — and gain eligibility as a spouse — but same-sex partners could not. Over the years, some employers extended domestic partner coverage to opposite-sex partners. In the wake of the Supreme Court's same-sex marriage ruling, still other employers eliminated domestic partner coverage altogether, concluding that now same-sex as well as opposite-sex couples can choose to marry, allowing the spouse to gain coverage under the plan as the spouse of an eligible employee.
It seems to us that the recent federal court case places into danger the employer that still offers domestic partner coverage, but only to same-sex partners. The eligibility rule discriminates against the unmarried, heterosexual employee with a domestic partner, on account of the employee's sexual orientation.
That conclusion begs an even more provocative question: What to do about California's insurance law that requires registered domestic partners to be treated as spouses under fully-insured health insurance contracts? The class of opposite-sex domestic partners who can register in California is much narrower than the class of same-sex domestic partners. If the employer offers health insurance coverage to just those domestic partners who are registered as such in the state, is it creating a Title VII issue?
Perhaps. The cautious employer, buying a group insurance policy subject to California insurance law, might want to work with the insurance carrier to allow for eligibility of opposite-sex domestic partners to the same extent as same-sex, or at least discuss the matter with employment law counsel.
Gender Identity Issues
While the question was not before the court, the text of its opinion on sexual orientation strongly implies that it would view discrimination based on gender identity as equally prohibited.
That's not surprising, as the EEOC clearly views discrimination on the basis of gender identity as impermissible sex-based discrimination under Title VII. The Commission's website states: "[T]he Commission… interprets the statute's sex discrimination provision as prohibiting discrimination against employees on the basis of sexual orientation and gender identity." (Emphasis supplied.)
But how should a health plan sponsor view this prohibition? What should it do, or stop doing? The Affordable Care Act (ACA) gives us several clues.
Section 1557 of the ACA prohibits certain "covered entities" from denying health care or health coverage based on an individual's sex, including discrimination based on pregnancy, gender identity, and sex stereotyping. Regulations issued under section 1557 require covered entities to treat individuals consistent with their gender identity. Covered entities are, generally speaking, insurers, healthcare providers and other entities that receive federal payments through the Department of Health and Human Services.
Lockton comment: The section 1557 regulations have been suspended at least temporarily by a federal trial court. But for purposes of our discussion, it's nevertheless worth considering the sorts of actions, by health plans, that those rules would view as prohibited.
The section 1557 rules would prohibit covered entities from excluding health insurance coverage for medical services related to one's gender identity, including certain services related to gender reassignment. Although the rules literally apply only to the limited group of "covered entities" described above, the rules are significant because they reflect the federal executive branch's view as to the sorts of actions that constitute discrimination on the basis of gender identity.
As noted above, the EEOC views discrimination on the basis of gender identity as sex-based discrimination. Therefore, if the section 1557 rules give us a sense as to health plan actions that constitute discrimination on the basis of gender identity, a group health plan sponsor – even if not subject to the 1557 rules because it's not a covered entity under those rules – risks a Title VII claim by discriminating in ways the section 1557 rules prohibit.