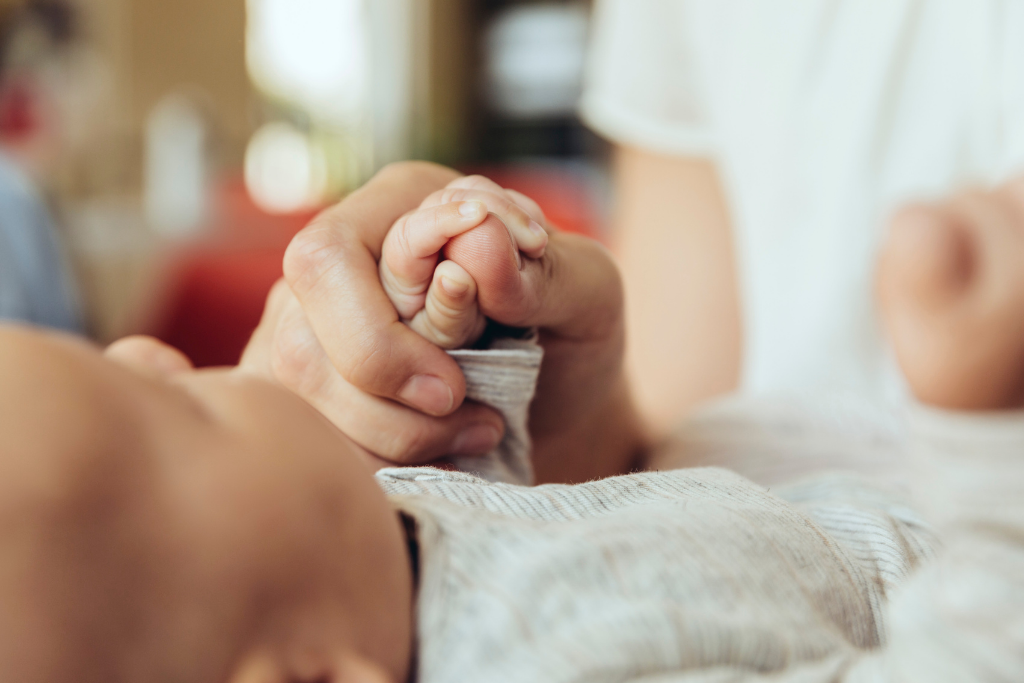 August is National Breastfeeding Month. With many employers starting to see employees migrating back to the office with more regularity, addressing lactation breaks and related accommodations may be something you haven't had to give much thought to during this time of COVID-19 and remote work. Be aware that there is a multitude of state and local laws on the topic, in addition to federal law. The information below provides a refresher on an employer's obligations to accommodate breastfeeding employees.
Federal law requirements
For more than a decade now, the Fair Labor Standards Act (FLSA) has required covered employers to provide unpaid break time and space for nursing mothers to express breast milk for up to one year following the child's birth. When employers already provide employees with paid breaks, an employee who uses that break time to express milk must be compensated in the same way that other employees are compensated for break time. See WHD Fact Sheet # 73, Break Time for Nursing Mothers under FLSA. Keep in mind the FLSA's general requirement that the employee must be completely relieved from duty or else the time must be compensated as work time. See WHD Fact Sheet #22, Hours Worked Under FLSA.
The lactation accommodation requirement under the FLSA does not apply to overtime-exempt employees. While not required by federal law, many employers choose to provide lactation accommodations to both exempt and nonexempt employees. Further, state or local laws may entitle exempt employees to lactation accommodations. Note that when providing a lactation accommodation to an exempt employee, employers cannot make deductions from salaries for lactation breaks. Exempt employees generally must receive their full salary for any week in which they perform work, regardless of the quantity of work they provide.
State and local requirements
Aside from federal law, several states and municipalities have enacted more stringent requirements on employers when it comes to accommodating breastfeeding in the workplace. These include extending the time period for which an employer must provide lactation breaks to an employee and bolstering the requirements related to a lactation room. This chart identifies the applicable state and local lactation break laws.
In the following states, absent an applicable local law, employers need only ensure compliance with the FLSA as there is no state counterpart: Alabama, Alaska, Arizona, Florida, Idaho, Iowa, Kansas, Louisiana, Maryland, Michigan, Missouri, Montana, New Hampshire, North Dakota, Ohio, Pennsylvania, South Dakota, West Virginia, and Wisconsin.
Frequently asked questions
How frequently can an employee take a lactation break?
There is no limit on how often an employee may take a break to breastfeed or express breast milk. This may vary based on the employee, the month or even day-to-day. A mother may need to express breast milk once every three hours. Generally, employers must allow employees to express milk as often as needed, absent an undue hardship.
How long of a lactation break must an employer provide to an employee?
As with frequency, there is no specific time length identified in federal, state or local law. The break period must afford the employee time to express breast milk. Typically, this will be 15-20 minutes, plus time to take care of equipment and return to the work area.
Must an employer pay an employee when on a lactation break?
Generally, yes. Under the FLSA, lactation breaks must be paid if the employer provides paid short rest breaks of 20 minutes or less. State and local laws typically contain similar provisions.
For what period of time must an employer accommodate lactation breaks?
Federal law provides that employers must afford an employee reasonable break time to express breast milk for up to one year following the child's birth. Oregon law permits lactation breaks until the infant is 18 months old. Colorado and Washington extend this period to two years. Maine, New York and Vermont require that employers afford employees break time to express milk for up to three years after birth. California provides for lactation breaks for an employee's "infant child" and does not define a period of time.
Lockton comment: If an employee requests to continue taking lactation breaks beyond the time period specified by federal or applicable state law, make an informed decision before denying the employee the ability to continue doing so. Should you determine that you can no longer accommodate an employee's request for lactation breaks beyond what the law requires, check with legal counsel to ensure no other law may impact your decision and the employee's rights.
Are any employers exempt from providing employees with lactation breaks?
Under federal law, employers with fewer than 50 employees are not required to comply with the lactation accommodation and break requirements if doing so "would impose an undue hardship by causing the employer significant difficulty or expense when considered in relation to the size, financial resources, nature or structure of the employer's business." When determining the 50-employee threshold, all employees who work for the covered employer, regardless of work site, are counted. But, be aware that the "undue hardship" standard under other laws has been interpreted as a high burden for the employer to meet. Many states also excuse an employer's compliance with lactation laws if doing so would cause an undue hardship.
Lockton comment: Because of the absence of guidance on how "undue hardship" is defined, before you decide to deny an employee a lactation break on the basis of undue hardship, consult with your employment counsel to avoid potential legal consequences.
What type of space does an employer have to provide for an employee's lactation break?
Federal law requires that an employer provide a place other than a bathroom that is shielded from view and free from intrusion by co-workers and the public. Several states and localities require that the space not only satisfy these requirements but that it be in reasonable proximity to the employee's workspace and also contain a surface to place a breast pump, a place to sit, an electrical outlet (or extension cord), access to a sink with running water and a refrigerator or another cooling device suitable for storing breast milk.
Are employers required to have a dedicated room for lactation and breastfeeding purposes?
No. If no employee is in need of an appropriate space for purposes of lactation breaks or breastfeeding, an employer is not required to maintain a space for that purpose. There is no legal obligation to create a permanent dedicated space for breastfeeding employees. In many workplaces, there may be no unused space, in which case an employer could designate a space normally used for other things (like a manager's office or storage area) as the lactation room. As long as the space is available each time an employee needs it, an employer meets the requirements of the law. If there are no breastfeeding employees, the employer does not need to maintain a space.
Lockton comment: If you find that you have more than one employee at a time in need of a space for lactation breaks or breastfeeding, you can implement a system for tracking the use of lactation areas to account for an employee's time actually spent on break and for scheduling usage of that area to avoid multiple people needing to use the area at the same time.
Is an employer required to have a written policy related to lactation breaks?
Federal law does not require employers to have a written policy relating to lactation breaks and breastfeeding in the workplace. Check here to review applicable state or local law for specific information. A sample lactation policy can be found here.
Not legal advice: Nothing in this alert should be construed as legal advice. Lockton may not be considered your legal counsel, and communications with Lockton's HR Compliance Consulting group are not privileged under the attorney-client privilege.